Milk Tanker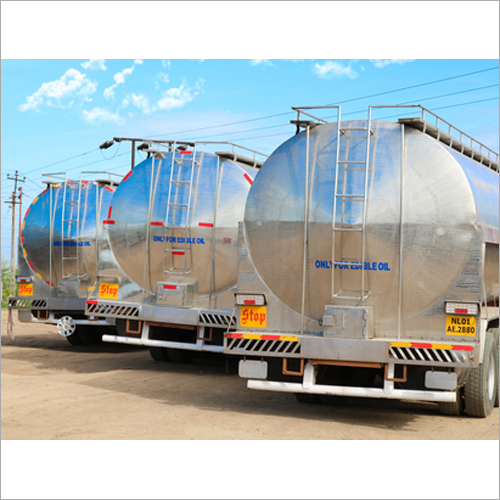 Milk Tanker
Product Description
Industrial SS Milk Tanker is heavy duty milk storage and transportation vehicle widely used in dairy industry for the supply milk in various places with maximum safety. In order to fabricate said tanker, we make use of food grade stainless steel and hi-tech components & parts. It is mounted on heavy duty trucks or built on a semi-trailer. In addition, the Industrial SS Milk Tanker is rust proof, highly efficient, durable, and can be availed in varied capacities, finishes, models and technical specifications.

Product Detail:

Model: All Types of truck Chassis & Tanker Trailers
Certificate: ISO 9001-2001 & Peso.
Structure:
Proven two-piece barrel design with a single circumferential seam.
A wide variety of vapor recovery systems, piping arrangements, and discharge systems available.
Compartment sizes, capacities, and configurations can be custom designed to meet your needs.
Focus to reduce overall weight and increase payload.
Structure Material Stainless Steel (304,316)
Top-Loading

Insulation : LRB Rockwool & Puff Insulation Tank (As Per Customer Choice)
Electrical: 24 V DC electrical include Tail lamp, Brake lamp and direction indicator fitted on rear end of trailer. 7 pole connector wiring.

Shot Blasting & Painting: Painted with twin coats of primer and finish enamel paint. Color can be as per customer choice.

Valves & Accessories:
Gate Valve
Toolbox
Mudguard
RUPD as per CMVR requirements

Warranty: 12 months warranty from the date of invoice under normal operating conditions other proprietary items. Warranty of bought out parts will be as per supplier's terms & conditions.